More law firms join class action suit against Apple over "Touch Disease"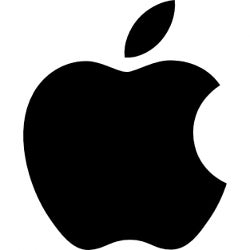 Three more law firms have joined the class action law suit filed against Apple
over the "Touch Disease" that has affected some Apple iPhone 6 and Apple iPhone 6 Plus models
. You know that your iPhone has this disease when you see a flickering gray bar covering the width of the screen, near the top of the display. Another clue that your iPhone has come down with this disease is the screen's lack of response to input. And the third sign that your iPhone might have "Touch Disease" can be found in the mail box. It's a letter from an unknown law firm asking you to join a class action suit against Apple.
Back in August,
Apple was hit with a class action suit
as the lead plaintiff stated that the affected iPhone models have a flaw in design that causes all of the issues. Jason Villmer, the owner of one repair shop, said that the manufacturing defect makes the
iPhone 6
and
iPhone 6 Plus
"a ticking time bomb." He adds that all iPhone 6 and iPhone 6 Plus units have a touch of the disease.
Experts believe that touchscreen controller chips are at fault. The chips are losing contact with the motherboard after a period of time, preventing them from working. A metal plate added at the time of the phone's production would have prevented all of the problems from happening. Apple is requesting that those with an out-of-warranty iPhone, pay for a replacement. However, those who have spent $329 for a replacement refurbished iPhone are finding the same problem occurring on the refurbished model just a few days or weeks after receiving them.
Apple has claimed ignorance about the issue, even though five current and former Apple Geniuses say that Apple is aware of "Touch Disease." An updated lawsuit has been filed that adds several new plaintiffs and three new law firms to the case. There are now 9,539 members of the class who have experienced the "Touch Disease."
You can read all 51 pages of the amended complaint, which we embedded below for your reading pleasure. If you own an iPhone and have experienced this problem, you might want to contact one of the law firms listed in the complaint.
source:
Scribd
via
MacRumors