More iPhone X interface details revealed, will it have Reachability?
17
Apple already showed us how accessing the recent apps, the homescreen, the Control Center, or Siri, would work on the iPhone X that doesn't have the signature home button, but its new Xcode software beta reveals some more details about the
changes in the X's interface
compared to, say, the more orthodox
iPhone 8
. First off, the iPad-style dock at the bottom of the display follows closely the rounded corners of the X for a uniform look, and houses four apps, the same that are present on other iPhones.
The lock screen now prompts you to "swipe up to open," while the home bar guides the user with gentle pull up animations that this is the area that is interactive. When you pull down the Control Center, the carrier network and the battery indicators slide down below the notch, too. Other enhancements include a fresh animation when you slide between apps at the bottom of the display: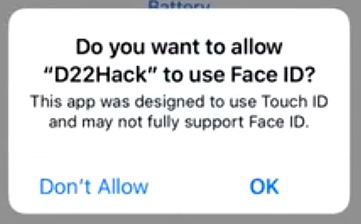 Apple also includes a Face ID welcome video to explain to you how the process works and, now that the Face ID white paper is out, we expect many more details about this intriguing 3D face-mapping system to trickle down. For instance, for apps that have biometric security built in, Apple pops up a warning that they would use Face ID, yet were designed with Touch ID in mind.
Last but not least, Apple may be having some kind of Reachability solution for easier one-handed usage on the iPhone X, but how exactly it will be triggered without a home button, remains to be seen.