More evidence hinting that Verizon is getting its share of BlackBerry smartphones
6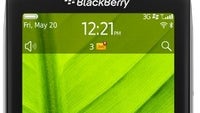 That Verizon is about to add the
BlackBerry Bold 9930
to its portfolio of smartphones is not much of a secret. After all, that
leaked overview video
from not long ago pretty much confirmed that the device is headed to Big Red's shelves, and if that is not enough of an evidence for you, that screen grab from Verizon's internal system shows that the carrier is already getting its staff familiar with the handset. However, we were informed that the Bold 9930 may not be the only 'Berry that Verizon is getting ready to launch.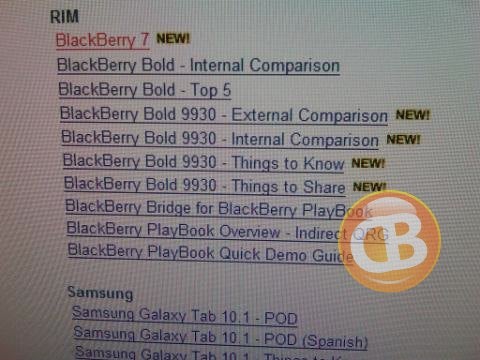 A screen grab from Verizon's internal system shows training materials for the BlackBerry Bold 9930
Thanks to a tip that was kindly sent to us, we now have a reason to believe that
Verizon will be offering the BlackBerry Torch 9850
as well. Word comes from an anonymous Verizon employee, which informed us that a full touchscreen BlackBerry Torch smartphone was introduced at a recent company training. According to our tipster, the device will feature a faster web browser, all-in-one media player, single social networking feed and "liquid graphics" for smooth scrolling while navigating through the interface.
When will the
BlackBerry Torch 9850
and Bold 9930 land in Verizon's outlets, however, is still unclear as neither of the two was mentioned in that
leaked Verizon roadmap
from not long ago. Anyone thinking about getting their hands on one of them?
Thanks, you know who you are!
source:
CrackBerry