More details on Facebook integration in iOS 6
19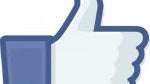 The idea that Facebook would have deeper integration into iOS 6 is one that was
teased by Apple CEO Tim Cook
last week, but it hasn't been officially announced. Still, that won't stop the info leaks from coming out about what the integration may look like.
Sources say that, as expected, Facebook integration in iOS 6 will look a lot like the Twitter integration that we saw in iOS 5. Facebook will be added to the iOS share menu to allow users to share content from a variety of apps. Apparently though, the Photos app will feature the biggest presence of Facebook, which isn't surprising given that Facebook is the undisputed king of photo hosting on the web. There may be better photo services, but Facebook has the most photos by an incredible amount.
There will also apparently be a feature called "App Liking", which will allow users to "like" apps in the iTunes App Store, which will then surface on the user's Facebook Timeline, much like
Google adding the +1 button
in the Play Store way back when it was still known as the Android Market. Of course, the Facebook "like" button has a much larger social network behind it, so the potential for app discovery is much greater. And, as we all know, in app stores with hundreds of thousands of apps, discovery is a tricky thing to do well.