More Motorola smartphones (from 2014 and 2013) will be updated to Android 5.0 Lollipop really soon
18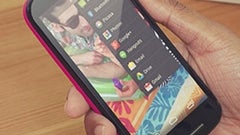 While Motorola already updated a few of its handsets to Android 5.0 Lollipop, there remains a lot of work to be done, as most Motorola users are still waiting for their devices to get the latest version of Google's OS. If you're among them, you'll probably be happy to hear that Motorola software engineer Luciano Carvalho today said that Motorola's smartphones from 2014 and 2013 would be updated to Lollipop "really soon." Hopefully, that means starting the coming weeks.
Reportedly, Motorola is having some troubles with Lollipop's bugs. After every new software release, Google doesn't "validate it for all the possible combinations there are, and they won't fix anything that's not reproducible on a Nexus device, that's our job" - said Carvalho.
As you may know, all of the following Motorola handsets will be updated to Android 5.0 Lollipop eventually (in case they didn't already receive the update): Moto X (2014), Moto G (2014), Motorola Droid Turbo, Motorola Moto Maxx, Motorola Moto E, Moto X (2013), Moto G (2013), Motorola Droid Ultra, Motorola Droid Maxx, and Motorola Droid Mini.
Do you own a Motorola smartphone? If yes, are you among the lucky ones who already have Lollipop?