Monsters from Asia: the Fujitsu Arrows NX F-02H packs bonkers specs and features
11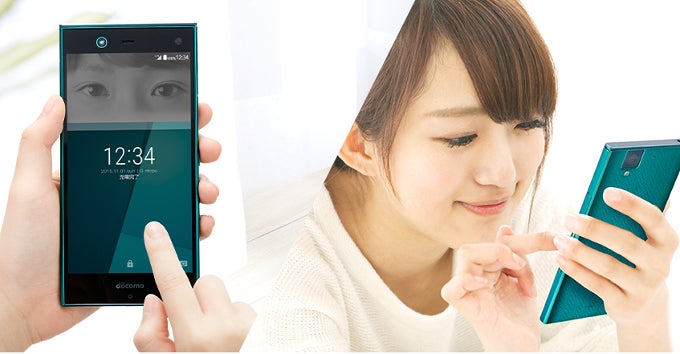 With Chinese companies spawning legions upon legions of intriguing (but not necessarily great) devices as of late, it's easy to forget that Asia is home to a number of other excellent makers that are very far from a household name in the West. Japanese Fujtsu, for example, fits that bill perfectly, and its new Arrows NX F-02H (again with the robot names!) is quite deserving of a mention.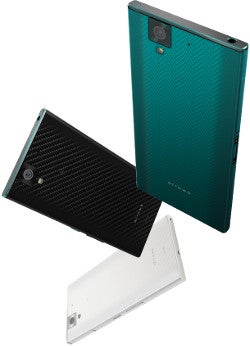 A DoCoMo exclusive, this isn't the kind of device you can expect to find on your friendly Asian e-store, at least not easily. Still, after the specs rundown, you might wish things were different.
We start off with a large, 5.4-inch IPS-NEO display with a Quad HD (1440 x 2560) resolution, good for an eye-watering density of 544 pixels per inch. Ensuring that all those pixels do their thing is a hexa-core Qualcomm Snapdragon 808 with an Adreno 418 GPU, coupled with 3 gigs of RAM. While the SD808 is the inferior chip to the octa-core Snapdragon 810, loads of people have lately expressed their preference for the less temperamental, if slower, CPU. Onto imaging, we're looking at a 21.5-megapixel Sony Exmor RS camera with a custom mix between phase detection auto focus and what Fujitsu calls Contrast AF. The snapper does 4K UHD video recording and real-time HDR. Up front, we've got a wide-angled, 2.4-megapixel selfie cam.
Keeping the lights on is a pretty large, 3,390 mAh cell with rapid charging, and Android 5.1 Lollipop on the software side.
Like its smaller friend
, the F-02H also sports an iris scanner for security —
a beta model of which worked surprisingly well when we tested it back in the beginning of 2015
— and is dust- and water-resistant. Just like any self-respecting Japanese phone. Fujitsu went a few steps further, though, and built a military-grade device that is also compliant with over a dozen of requirements that are part of the MIL-STD-810G standard in the US, so it'll survive some pretty harsh conditions if need be. Best of all, unlike most local devices, Fujitsu's new phone is pretty thin at 0.31 inches (7.9 mm) — that's rare in Japan.
As mentioned, the Arrows NX F-02H will be exclusive to DoCoMo — Japan's largest carrier — starting early November. Pricing info — for all the good it'll do you — remains unavailable.