Moms can't go a day without technology, 25% of toddlers have used a smartphone, study finds
10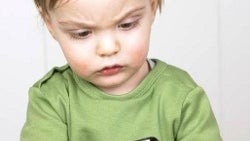 Ah, being a mom nowadays!
Don't get us wrong - we don't know a thing about it and we're more inclined to remember our toddler's age of 8-bit consoles, but times change. Now, even moms can't go through the day without technology, while 25% of their
toddlers have used a smartphone
, a study sampled a total of 1038 women.
The next generation sure is going to be different – they seem to adopt new technology literally in their cradles, and those who don't probably don't because their parents still don't have smartphones. But those who do, won't let go off it easily – the smartphone was the
second most essential device
after a laptop. At least, 29% of moms would take a smartphone if they had to pick just one device to have access to on a lonely island.
But does this mean that everything in our society has changed so quickly? Luckily, when it comes to
face time with your kids
(and we don't mean the application), social networks and technology are still way behind as nearly 90% of moms communicate with their kids in person daily. For all the tech toddler-mom relationship details, check out the presentation below and feel free to share your thoughts in the comments section.
View more presentations from
BlogHer