One of the best camera apps for Android gets even better, but only for Google's Pixels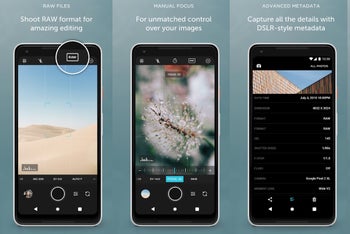 The
Pixel
Visual Core, that nifty AI co-processor inside the
Pixel 2
and
Pixel 2 XL
, has been awfully useful to solidify Google's flagships as some of the best cameraphones you could get. What this Pixel VIsual Core does is allow camera-centric apps like Snapchat and Instagram to match the quality of the regular camera app with their built-in solutions. That's a god-given for the Android app scene - you might remember that Snapchat was once under fire for not taking actual photos but merely screenshotting the viewfinder of its built-in camera app, which led to a sub-par experience compared to iOS.
Now, lots of apps are tapping into the Pixel Visual Core's photographic prowess, but when an already-great app does that it's just the cherry on top of it all. A month or so go, the excellent iOS camera app Moment arrived on Android with its superb manual controls, and the recent update has also allowed the app to use the Pixel Visual Core on the Pixel 2 and Pixel 2 XL. Thanks to the new update, phone photographers can tap on the "Format" button in Moment and select the HDR+ mode as default.
This means that images taken with it can now potentially match with the ones you'd otherwise take with the stock camera app, provided that you nail the white balance, shutter speed, and other settings. That's more than a welcome improvement for those who have already been enjoying Moment on Android for a while as it exponentially increases the value of this manual controls app.
But why should you? Simply put, if you're always looking for the elusive camera app that comes with excellent interface and manual camera controls, Moment should be very high on your list. The app costs $1.99, but we feel the price is justified for what you're getting.