Mobile games made more money than console ones in Q4: freemium Android titles boom in Asia
16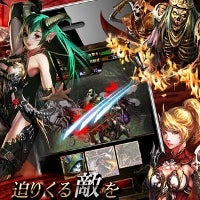 It is no secret that mobile game developers have been killing it in the past few years, especially those who make iOS titles, but revenue is picking up across all mobile platforms too.
The mobile data company App Annie released the latest stats on mobile gaming revenue, and it turns out that the cheapo games for our smartphones and tablets are now generating more revenue than all console titles combined, and these are expensive to begin with.
App Annie partnered with another strong research company - IDC - on mobile gaming revenue, and their measurements showed that for the first time mobile titles raked in more money than console ones last quarter, thanks to the surge in Android gaming income and especially in-app purchases.
If you think that's because of us lazy bums playing on the couch, the actual revenue boom was elsewhere, in Japan and South Korea, where the proliferation of fantasy and card battle titles created a real in-app gold mine once the users got hooked.