Missouri lawmaker's plan could slow down Apple Pay and other mobile payment services
13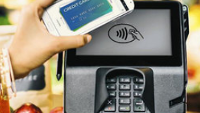 If a Missouri lawmaker has his way, using Apple Pay and other mobile payment systems will require another step which would slow down the process of tapping a terminal to make a payment. Democratic Rep. Joshua Peters of St. Louis introduced a bill on Wednesday that would require customers paying with a mobile payment wallet app, to show a state driver's license or another state-issued ID before completing the transaction. Cashiers would be required to keep the information in some type of log, or else a store could be financially responsible for a fraudulent purchase.
While Rep. Peters is looking to stop the spread of purchases made with stolen equipment, some mobile payment systems have safeguards. For example, Apple Pay requires the use of Touch ID to verify the identity of someone using the service. And it certainly
is a lot easier to forge a driver's license than it is to create fake fingerprints
.
While Rep. Peters probably feels like he is doing his community a huge favor, he actually is getting in the way of progress. We'd be very surprised if this bill isn't killed early in the law making process. If the Honorable Representative wants to do some good, how about some laws that make smartphone and tablet theft (which is at the root of fraudulent mobile payment use) a crime that results in a long prison sentence.
source:
Fox2
,
9to5Mac
via
Gizmodo