Mississippi prisons crack down on illegal cell phones
3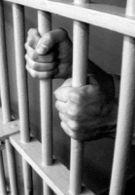 In a landmark move, the Mississippi Department of Corrections teamed up with Global Tel Link and Tecore Networks to help eliminate illegal cell phone use at their Parchman, MS penitentiary. Global Tel Link and Tecore Networks have created a system which filters cell traffic in order to neutralize unauthorized devices.
Almost 3,600 illegal phones were seized last year in Mississippi prisons. Authorities believe that they are being used for any number of purposes, including drug deals, escape attempts, and witness intimidation.
Amit Malhotra of Tecore Networks is quick to point out that while jamming frequencies is illegal, their system functions in a different manner. Their system "does not prevent all communications, just unauthorized ones," says Malhotra. When phones are brought in to the facility, they are added to the a database, and any unauthorized calls are stopped short of being relayed to the tower. The system also logs the information from stopped calls in order to aid in the investigation and prosecution of such illegal activity.
Just curious: Don't prisons still have pay phones (i.e. the original anonymous communication device)?
source: Associated Press via
The Sprint Connection