Mining Bitcoin or other crypto on an iPhone gets you nowhere
10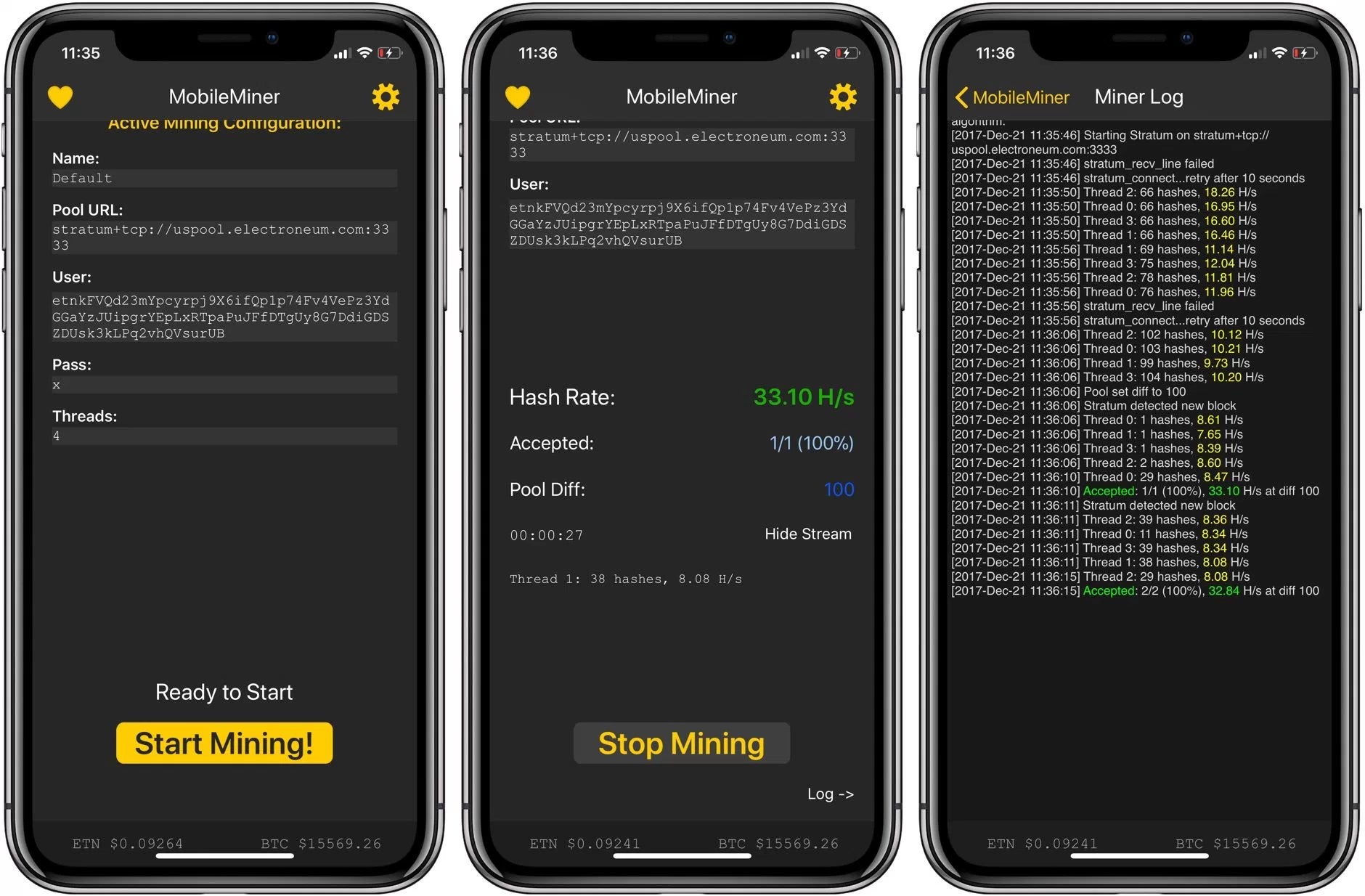 This whole shebang nets you about $156 a year, not counting electricity
Remember the Bitcoin craze? How can you forget it, it's still going on. If you can't afford to buy a Bitcoin, and are not satisfied with owning a virtual fraction instead of the whole ephemera, you might have thought about mining cryptocurrency as an alternative. You got the newest
iPhone X
,
8
or
8 Plus
, and those have
A11 processors
inside that all benchmarks agree are above and beyond anything currently on mobile, so can't they be put to better use, right?
Wrong, as, despite the proliferation of "mining" apps, those usually are ad-laden scams, or developer exercises so convoluted to install and manage, that you could waste a date making a run at crypto. Take MobileMiner, for instance, which is apparently one of the good ways to dig for virtual gold. It requires prepackaged sources downloaded off GitHub, and installed with the help of Xcode and the iOS App Signer. Needless to say, these last two need you to also
sign as an Apple developer
. Then comes a wallet config requirement from your cryptocurrency of choice, and afterwards you can be on your merry way mining. How much loot will the whole exercise bring?
Well, apart from the fact that keeping the app running in the background will make your phone all hot and bothered, and kill your battery in a few hours flat, the virtual haul seems to be... $13... a month... if you dig at night, too. Not really worth it, but inquiring minds wanted to know how can they make the iPhone X a money maker not a money taker. Well, mining crypto is not it, so earn the 40 daily cents by taking a Grande instead of Venti Frappuccino at the Starbucks counter, your heart will be better for it.