Ming-Chi Kuo foresees new Apple Watch release this year, featuring updated hardware but no design refresh
15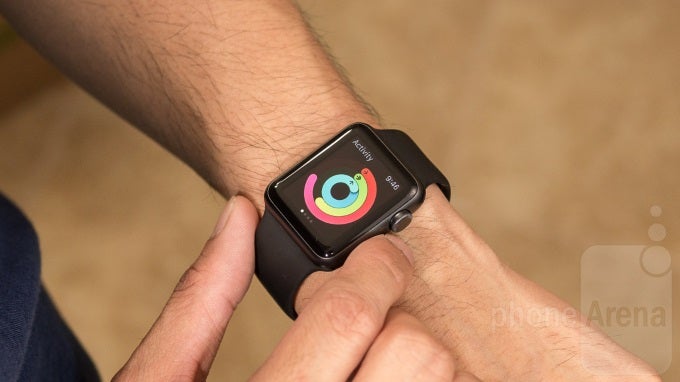 What's up, Apple Watch wearers? It's none other than the Nostradamus of Apple himself, Mr. Ming-Chu Kuo over at KGI Securities, bringing a fresh batch of rumor produce to what has been a remarkably dry stream of leaks about Cupertino's next-generation wearable! Kuo foretells that a new Apple Watch will be released this year, featuring updated internal components but no design refresh. Basically, it will be the Apple Watch "s" model with improved performance and battery life to fix two of the wearable's more prominent issues.
Kuo's claims are consistent with rumors dating all the way back to last July, saying the second-gen Apple Watch will look identical to the first model but will receive a larger battery and a display with better outdoor visibility. For better or worse, he hasn't come up with any elaborations about the internal components themselves. However, the analyst believes that Apple Watch sales will hit a 7.5 million shipment mark on the ground of an "immature" wearable device market. Kuo estimates Apple shipped 10.6 million watches for all of 2015. So far, no official shipment numbers have come from the company, but it insists that Apple Watch sales have grown each quarter since the spring 2015 launch.
Brace yourselves for the Apple Watch s, everyone!
The next-gen wearable's release date remains in secret. We had our fair share of March announcement predictions that didn't come true. Other sources foresee a June launch to coincide with Apple's annual Worldwide Developers Conference (June 8 - 12). It's also possible the company will introduce the wearable alongside the upcoming iPhone 7 in September. Interestingly, the Apple Watch had a $50 price cut last month, with the 38-mm Apple Watch Sport now starting at $299 and the 42-mm version at $349. This could be a marketing decision, or an effort to clear inventory prior to an upcoming refresh. We'll have to see in a month or two from now on.
For more intel on the Apple Watch 2, feel free to
check out our rumor review
.
source:
Apple Insider