Ming-Chi Kuo: Qualcomm's under-screen fingerprint scanner has speed and accuracy problems
26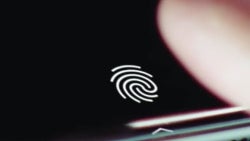 Qualcomm isn't going to like what analyst Ming-Chi Kuo has to say about its in-screen ultrasonic fingerprint scanner technology. But knowing his famously accurate predictions, based on tight supply chain contacts, it's most probably true.
The in-screen fingerprint scanning technology,
recently showcased
in a prototype smartphone by Chinese manufacturer Vivo, suffers from various drawbacks that prevent manufacturers from implementing it in their handsets.
Notably, key speed and accuracy issues must be resolved before the system is ready for prime time. The latest version, demonstrated on the Vivo phone, has improved scan-through rate and is able to discern real and artificial fingers. But the scanner still isn't quick and accurate enough to facilitate an adequate user experience.
Moreover, the technology requires special adjustments to work. It needs both a thinner cover glass and a flexible OLED panel to work. Currently, the latter technology is out of reach for many manufacturers, though this is going to change as production becomes more affordable and abundant.
Although Qualcomm believes that the fingerprint scanner will be ready to appear in smartphones next summer, Ming-Chi Kuo thinks it will take longer for this to happen. In the meantime, Samsung is working on its own under-glass fingerprint scanner. But it's said to be struggling with an issue that involves an unnaturally bright spot where the scanner is positioned. You can read more about that
here
.
ALSO READ
Recommended Stories