Apple brand the best brand, say Millenials, YouTube goes third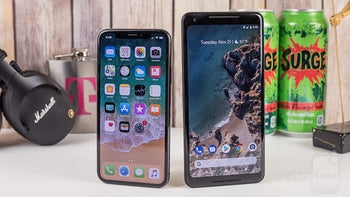 Hot on the heels of the Consumer Intelligence Research Partners
report
that Android users turned out more loyal than iOS ones last year, comes an arguably more important study, basically saying the opposite. You know the Millenial generation is all-important now that it has started to replace the Baby Boomers from all levers of power, right? We kid, but the Millenials are a a favorite target for brands big and small, so when a study says your brand is at the top of their pile, marketers should listen.
The one that younger consumers feel the most emotional attachment to is... you guessed it... Apple, based on a survey of 6000 respondents in the US, Mexico and UAE. The survey is aptly called Brand Intimacy, and is administered annually by the MBLM brand awareness agency. Google is at a 7th place as far as emotional reactions go, yet one of its brainkids - YouTube - has wiggled into third place, although it is part of Google.
Apple
Amazon
YouTube
PlayStation
Starbucks
Nintendo
Google
Netflix
Coca Cola
Walmart
While it's not hard to fathom why watching hours of clips on the world's leading video platform can establish and grow an emotional bond, Apple's first place shows that its gadgets touch a nerve that is larger than the sum of the iPhone's specs and design,
notchwithstanding
.