Microsoft's earnings report, revenue and net earnings miss targets
14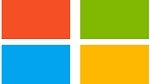 For their fiscal first quarter of 2012, Microsoft reported earnings and revenue in the black, but short of expectations. Despite that, the company's stock was barely dented, closing only $0.09 (0.32%) down for the day.
Net income came in at $4.47 billion (53 cents per share) versus $5.74 billion (68 cents per share) for the same period last year, a decrease of roughly 22%. Overall revenue was off 8% at $16.01 billion compared to $17.37 billion a year ago. Expectations were set lower than last year's earnings, but analysts were targeting $16.42 billion in revenue.
Windows revenue (Windows and Windows Live) was down sharply, posted revenue was $3.24 billion which was a 33% dive compared to last year. All was not gloomy however, the Server and Tools business unit reported an 8% increase and $4.55 billion in revenue. The Server and Tools business encompasses SQL Server and System Center products which are riding on the recently released Windows Server 2012.
What is the culprit for the sluggish performance elsewhere? Slow PC sales. Microsoft hopes to remedy that issue with its introduction of Windows 8, the Slate tablet, and by extension, delivering a unified experience via Windows Phone 8. Both platforms will be unveiled later this month and that is probably why the company's stock has not taken too much of a hit with the news.
The Windows 8 release is more than just another release of the ubiquitous operating system, it is a point of transformation for Microsoft who will emerge as a software, hardware and integrated services company.
source:
Yahoo! Finance
,
The Next Web
, and
Microsoft