Microsoft's developer incentives for WP7
2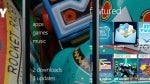 Windows Phone 7 was a little late to the smartphone game, but Microsoft has shown that they are dedicated to making it competitive. Apple and Google love to point to the app numbers when talking about their systems, and Apple even likes to point to Google's app numbers, or lack of tablet apps as it were. The apps available on a platform are directly related to the success of the platform, just ask Palm. So, Microsoft knows that one of the fastest ways to gain support is through developers, and they are pulling out all the stops to get developers on their side with a number of incentives to foster growth in their WP7 app marketplace.
Apple's App Store has just over 400,000 apps available. The Android Market has just under 400,000. And, the WP7 Marketplace has about 23,500. Microsoft knows that they have to close that gap as quickly as possible. In order to do that, they are reportedly offering incentives to developers in the form of revenue sharing deals, app visibility and hands-on support.
These benefits are given to a select few who are invited to "code camps", given handsets and one-on-one time with Microsoft engineers to help design apps. In some cases, Microsoft is even waiving their 30% commission on in-app ads for up to a year for these developers. And, maybe best of all, each developer chosen to attend a camp will have their app showcased in the Marketplace, giving them prime visibility which is always in demand in mobile app stores.
Given the number of developers invited to the camps, this move alone won't do much to impact the overall number of apps for WP7. But, maybe the quality of the apps and word of mouth in the developer community can help bring more coders to the WP7 shores.