Microsoft's Cortana to receive deep-learning and object recognition technologies
22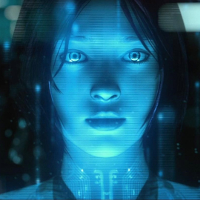 Even in Beta, Microsoft's Cortana has been showing potential to be just as adequate of an assistant as both Siri and Google Now. Recent revealings show that she is not done growing yet.
Firstly, the company intends to integrate a whole lot of academic data into Bing, as part of the "Microsoft Academic Search" project. Cortana, being powered by Bing, will receive the full benefits of having quick access to that data. The project's future holds the development of a community portal for academic workers, where any of the researchers can control how much of their personal data is visible. This is sure to bring a new level of collaboration in the science community, and we would love to see it play out as planned.
Secondly, Cortana is going to be getting a larger think-cap to wear at all times. A new technology, Project Adam, aims at dramatically improving object recognition and deep-learning in the AI, while using up 30 times less resources, compared to today's cutting-edge technologies in the field. Currently, Cortana is able to look at a dog and tell you its breed, but Microsoft's ambitions are aimed at even more complex functions, such as to get the nutrition information of the food you are eating and to diagnose a skin rash, among others, no doubt.
So that's a big new step towards SkyNet and robot-zombies. We are excited, how about you?