Microsoft to offer a more personal version of Office 365
3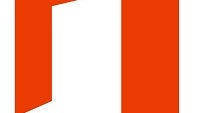 Microsoft has a hit on its hands with what it currently offers as Office 365 Home Premium. For $99 per year, you could have the entire suite of Microsoft Office on up to 5 PCs or Apple computers, plus up to 5 mobile devices.
On top of that, you received an extra 20GB of storage on OneDrive for up to 5 users each and 60 minutes of Skype calls per month. The Office suite is installed and stays up to date across all apps, Word, Excel, PowerPoint, Publisher, Access, Outlook and arguably the best Microsoft application in existence, OneNote.
For the individual without a lot of stuff though, all those extras do not pose a lot of value for $99 per year. Today, Microsoft announced it was going to be offering new option, Office 365 Personal. With Office 365 Personal, you get everything that Office 365 Home Premium (soon to be rebranded as Office 365 Home), but for one computer, plus one tablet.
That subscription will cost $69.99 per year (or $6.99 per month). You still get the extra OneDrive space, Skype calls, plus the whole Office suite of applications. That means if you have a regular PC at home, and have a
Microsoft Surface Pro
for a tablet (or other tablet running full Windows), that tablet is eligible for this offer. Basically getting you two computers set up with Office for $70 per year.
Buying the suite as offered by Office 365 costs $400 by itself, making Office 365 a great deal for those with tablets running a full version of Windows, but hesitant to spend so much on a single license for productivity. Look for Office 365 Personal to be available this spring.
sources:
Office blog
via
WPCentral