Microsoft teases quad-core tablet, might run Windows 8
14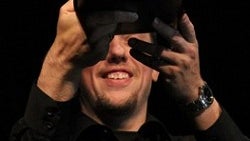 A
quad-core tablet by Microsoft?
With no stylus? If that sounds intriguing, then
Windows 8
possibly powering the device would add even more spice to the mysterious device teased at Microsoft's Tech Ed event in New Zealand.
Redmond's Enterprise Strategist Jeff Johnson added fuel to the fire saying that the
"quad core Windows Slate that will be give(n) out at an upcoming Microsoft event."
Johnson didn't give any further details about the slate, but judging by its size, it looks like an ARM-based device.
The possibility of it running Windows 8 however is not confirmed - the tablet could well be presented as Windows 8-ready, but only run on Windows 7.
Microsoft Enterprise Technology Architect Patrick Hevesi has also reportedly been documented as saying that a tablet with four cores is coming later in the year running Windows and lasting
eight hours
on a single charge, offering
1080p playback on a 10-inch screen
. In any case, it seems like we'll know more about it come early September when Microsoft hosts its BUILD conference.
While the quad-core device was the most exciting tablet in the pipeline for the company, it wasn't the only one. A bigger tablet with a removable battery was also shown off, but this looks like a Windows 7-running Fujitsu Stylistic Q550.