Microsoft taking aim at Google's Chromebook with a Windows 10-based laptop that will cost just $149
55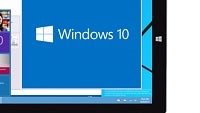 Chromebooks have been a selective hit, mostly due to their very low price points (Chromebook Pixel notwithstanding).
Of course, given that these are ostensibly low-cost laptop designs armed with a light OS interface where all the "apps" operate via a browser, there is not much there to inflate the cost very much. The trade-off is that to get the most out of a Chromebook, a user needs to be connected to the internet much of the time.
Coupled with some of the features that Google's free services lack when compared to what would be a Microsoft Office counterpart, it is understandable that Chromebooks are facing tough competition. However, that does not mean Microsoft is not taking Chromebooks and Chrome OS seriously.
The biggest attractions to Chromebooks are the price and performance. For anywhere between $200 and $250 you can get a device that will meet most common computing needs, and Chromebooks generally start-up in less than 10 seconds.
Ultrabooks running Windows have been getting faster at starting up, but it is not easy finding full featured Windows machines at such low price points. Thanks in part of Intel's new Bay Trail CPUs, Microsoft is leveraging that technology with the global presence that Chromebooks do not have to great a couple new Windows 10 laptops that will start at only $149.
Reportedly, two of these mobile machines are in the works, both will feature 11.6-inch displays and will be released the middle of this year. One of the new Windows devices will be distributed through education focused sales channels and will cost roughly $179. The consumer focused laptop will start at $149.
Microsoft is bent on preventing Chromebooks from having the impact in developing markets the way they did in various education arenas in the United States. As Google expands the Chrome OS line up, Microsoft is expected to match the moves to some degree.
All this depends on Windows 10 scoring, well, a "ten," and being better received than the initial roll out of Windows 8. How about it? Have you been wrangling with a decision of a Chromebook or Windows device?
sources:
DigiTimes
via
Forbes