Microsoft takes down Scroogled website
33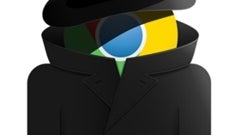 Even if you're not a fan of Google or Microsoft, you've probably heard about the
Scroogled
campaign.
Launched in 2012 by Microsoft, Scroogled criticized Google and some of its products - including Gmail, Chrome, Play Store, and Chromebooks - while presenting Microsoft products as better, safer alternatives. A Scroogled.com website, as well as a
Scroogled online store
(with mugs, t-shirts, and the likes) have been part of the campaign - until recently, when both have disappeared.
The Scroogled website now redirects to a Why Microsoft website, which obviously still promotes Microsoft services and devices while comparing them to Google's (and not only), but everything's done in a different, more mature manner.
It's probably safe to assume that Microsoft is done with the Scroogled campaign - though that doesn't necessarily mean we'll no longer see the company launching ads or promotions that try to make fun of Google.
If you want to check out some of Microsoft's Scroogled ads, we have some in the slideshow below:
source:
Scroogled / Why Microsoft
via
WinBeta