Microsoft still struggling to get the Alcatel Idol 4 Pro into the hands of customers
6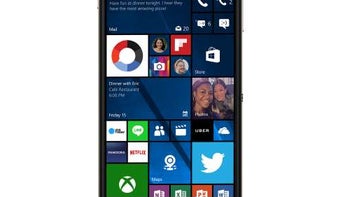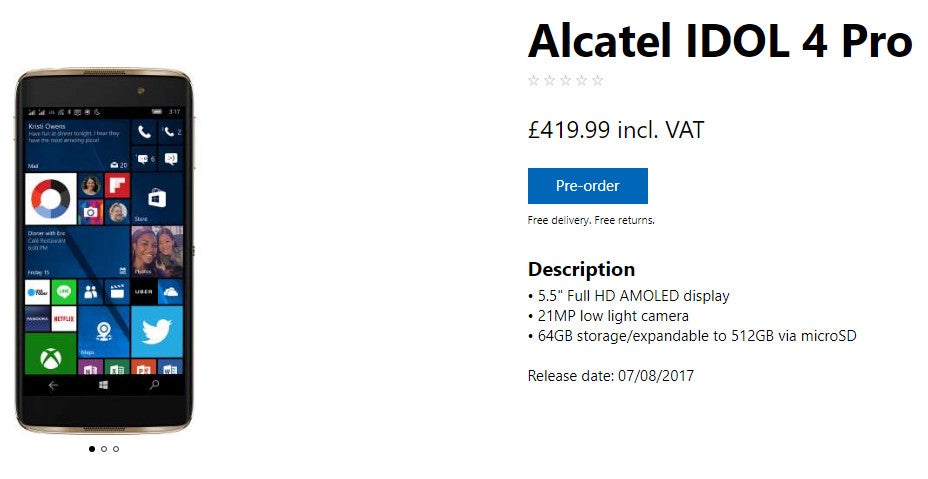 The
Alcatel Idol 4 Pro
is one of the newest Windows 10 smartphones to make its debut on the market. Initially launched in the United States
under a different name
, Alcatel's flagship has been confirmed to arrive in Europe in Q2, 2017.
Two weeks ago
, the Alcatel Idol 4 Pro went on pre-order in some European markets sans the free VR headset that's included in the package in the United States.
The Alcatel Idol 4 Pro is available for pre-order via Microsoft Store for €479.99 or £419.99. The smartphone was supposed to hit the shelves on July 28, but that's not the case any longer for the UK version of the Windows 10-powered handset.
After a couple of delays, the UK launch of the
Alcatel Idol 4 Pro
has now been pushed to August 7, so customers will have wait two more weeks if nothing wrong happens again.
Customers in other European countries where Microsoft is selling the Alcatel Idol 4 Pro will get the smartphone much earlier, but not on time. For example, Microsoft silently changed the
Alcatel Idol 4 Pro
release date in Germany where it will now arrive on July 31, five days later than expected.
If you've already placed your pre-order, then you'll just have to wait for Microsoft to make up its mind and decide when exactly the Alcatel Idol 4 Pro starts shipping.