Microsoft starts to tout its Windows 8 efforts this weekend with $1.5 billion marketing push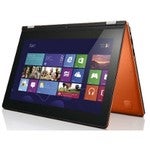 There isn't much time until Microsoft holds its biggest events of the year, for the launch of Windows 8/RT and WP8, October 26 and 29. This is the biggest overhaul of the Windows UI and processors it can run on since, well, ever, so the efforts have to be explained to people and get them excited, right?
That's why, starting this weekend, Microsoft is expected to start blasting the ether with a series of promotional ads, feature reviews and whatnot, to the tune of hundreds of millions set aside for the whole campaign, which some inside sources say might reach a total bill of up to $1.5 billion, until every Eskimo up north has heard that Microsoft is now fully embracing touch and tiles.