Microsoft shuts down ChevronWP7 Windows Phone unlocking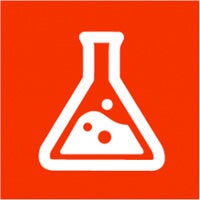 Back in January, the
ChevronWP7 team sold out of its Microsoft sanctioned Developer Unlock tokens
for Windows Phone. Since then, developers looking to unlock their Windows Phone device needed get the official developer kit from Microsoft by coughing up $99 or find and install an unofficial ROM.
While there were hopes that because of the overwhelming response to ChevronWP7 Labs' tokens Microsoft would authorize another round, it looks like those were just pipe dreams because Microsoft has just nixed the whole project.
The goal of ChevronWP7 Labs was to convert potential developers into published developers by removing the initial cost barrier to becoming a Windows Phone app developer. While the team sold 10,000 tokens in a short amount of time, unfortunately the majority of those people never actually published an app in the Marketplace.
Within a 120 days from today, all phones that were unlocked using the ChevronWP7 Labs service will be re-locked. Microsoft is, however, offering paid ChevronWP7 customers a complimentary 1-year Microsoft App Hub membership. That service is valued at $99 and will at least give current users an additional year unlocked.
source:
ChevronWP7