Microsoft files patent application for a magnetic USB-C system to be used on Surface tablets
7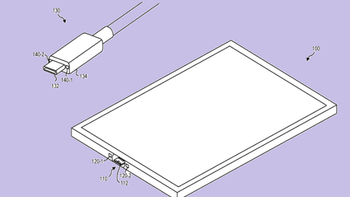 Microsoft has filed a patent application for a magnetic USB-C system using a magnetic plug and magnetic receptacle that would make it it easier to charge future Surface tablets (and transfer data). Yes, it is true that the
Surface Pro 6
uses the proprietary Surface Connect, but the
Surface Go
tablets employ USB-C, and we have to believe that eventually so will the Surface Pro line. The
patent application was filed with the World Intellectual Property Organization
(WIPO, via
Patently Mobile
) last May 23rd. Titled
Magnetically Activated Latch Mechanism
, the application was given the number US20180375251.
The filing shows a USB-C cable that has a magnet on either side of the plug. The port on the computer has a magnet on either side of the receptacle. This would allow the cable to connect to the port "even when they are a relatively large distance away, without any external force; and/or may allow the two to detach under a wider range of external forces (without any damage to the system)." When a regular non-magnetic USB-C plug is connected to the port, a latch inside the port is used to hold it in place. When a magnetic USB-C cord is employed, the magnets disable the latch, allowing the USB-C plug to connect to the port with magnetic force only.
By having the USB-C cable held in place by magnetic force, users would not have to force the plug into the port. And the cable could be easily unplugged by pulling the cable from the tablet. Doing this on a regular plug could damage the device, but not when using a magnetic connection.
The patent application doesn't guarantee that Microsoft will employ this technology in future Surface Pro tablets. It is, however, a step in the right direction.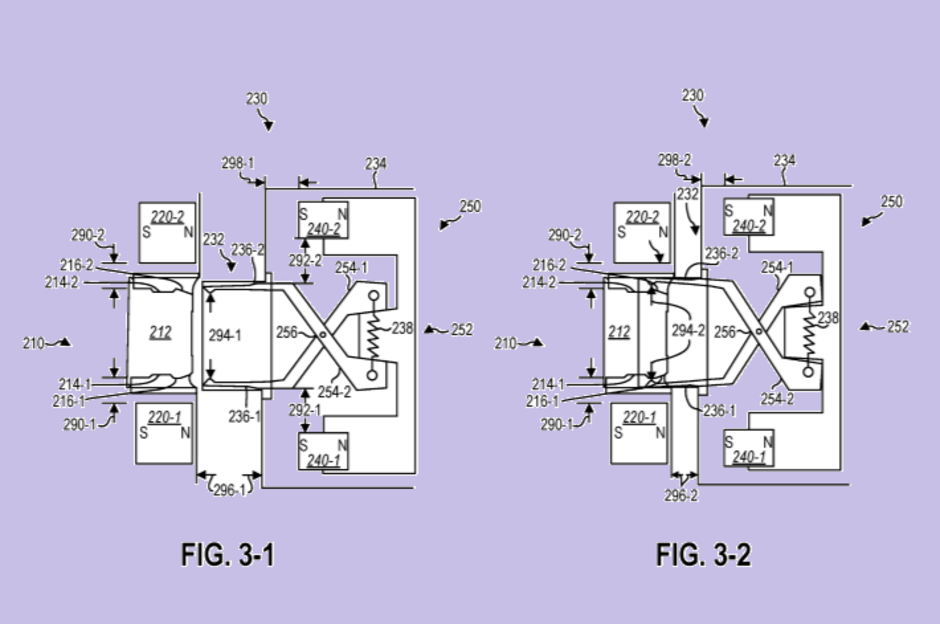 Another illustration from the patent application