Microsoft seeks partners to build low to mid-range Windows 10 Mobile phones for emerging markets?
11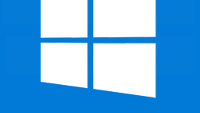 You can't fault Microsoft CEO Satya Nadella for complaining that his ears are burning. According to a report published today, the Taiwan supply chain is talking about the company. What this group of component suppliers are saying, is that they expect ODMs in China and Taiwan to be ordering parts from them. With those parts, the manufacturers can build entry-level and mid-range models of upcoming Windows 10 Mobile phones.
These low to mid-range models will be launched in emerging markets such as China, India, Southeast Asia and Latin America. Microsoft will dangle some carrots in front of these manufacturers by giving them money for R&D and marketing. At the same time, Microsoft hopes to get chip makers to build common chip components for these phones. According to the report, MediaTek and Spreadtrum Communications will both be approached by Microsoft, and asked to build chips and IC components respectively, for these handsets.
While the report says that Microsoft would consider partnering with Chinese white box vendors to build these phones, high-end models like the rumored
Microsoft Lumia 950
and
Microsoft Lumia 950 XL
are off-limits. Microsoft intends to build phones like those two, by itself. Speculation has the Lumia 950 and Lumia 950 XL
both getting unveiled in September
,
around the time of the IFA 2015 show in Berlin.
source:
DigiTimes