Microsoft refreshes Skype design for iOS 7
3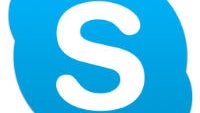 Microsoft definitely deserves credit here. Unlike other companies, where mobile app design either follows one set path and doesn't deviate even to feel more native in the various platforms out there (Facebook), or where UI can sometimes be quite different from platform to platform even with attempts to unify (Google), or there is no attempt at all to be cross-platform (Apple), Microsoft excels in this regard, especially with Skype.
Not only has Microsoft stuck to its promise of keeping Skype cross-platform after acquiring it, Skype has adopted a design philosophy that does call up the ideas of Windows 8, but still uses native design language on the various platforms where it runs. We saw something similar with a
OneNote
redesign recently as well. Today, Skype was updated with a redesign to help it feel more at home on iOS 7, although whether or not you like the iOS 7 look is a different topic entirely, and one that has been very divisive (even around the PA office).
The Skype update also adds accessibility improvements, including improved accessibility of the dialpad with touchtype support, VoiceOver announces the senders name when messaging, and VoiceOver improvements for group chats. There are also the usual "generic fixes" that you'll find in just about every app update.