Microsoft pulls back a bit from feature requests for Windows Phone 7.8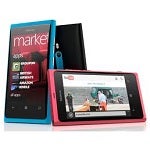 Just a few days ago,
we reported that Microsoft was seeking feedback
from users on the Windows Phone UserVoice site about what features they wanted to see integrated into Windows Phone 7.8. The premise had a lot of people excited, but may have misled some into thinking there would be high levels of support and development. To their credit, the Windows Phone team was specific in their message, however you can also see how this would incite quite a bit of activity, as the Windows Phone 7.x environment does lack a lot of features compared to the competition.
"As you know, Windows Phone 8 is a generational shift in technology, which means that it will not run on existing hardware. BUT we care deeply about our existing customers and would like to know SPECIFICALLY what features you would like to see on 7.8 and vote INDIVIDUALLY for the one that you want most (vs. one large grab bag of features)."
Well, the user response was rather spirited, one might say. Thousands of responses and votes, and just a few days later, Microsoft updated their position.
"We are truly floored over the excitement about future Windows Phone releases. Unfortunately our earlier response on this post was not well worded. We really do care about your feedback. This forum is intended to seek suggestions on future product features but it is not set up to take requests for specific product versions. We apologize for the confusion.

We would like to reinforce that for this forum to work optimally we would need users to create unique suggestions each with a single idea. This particular suggestion item has many varied ideas and because of that we aren't able to infer what is the most important to this forum. Please reallocate your votes to other suggestions that have a single idea."
Now one might view this as an attempt to walk away from the idea, but the operative wording for "users to create unique suggestions each with a single idea" and to "reallocate your votes to other suggestions that have a single idea" is what is important. If you browse through the UserVoice site, you can see that a huge portion of the responses were veritable laundry lists of features being requested. It would stand to argue that the Windows Phone team was looking to aggregate the most common feature requests. Unfortunately, rather than setting up a single-selection survey, they positioned themselves to be on the receiving end of a tidal wave.
So, if you had to pick only ONE feature what would it be? In the Windows Phone 7.x ecosystem that is not such an easy question to answer.
sources:
Windows Phone UserVoice
,
WMPoweruser