Microsoft once again selling the unlocked Lumia 950 and Lumia 950 XL through its online store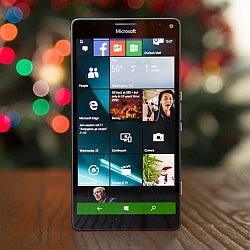 Last week, Microsoft started selling the unlocked variant of the
Lumia 950 XL
through its US online store, and more recently, the standard-sized Lumia 950 received the same treatment. The product pages say that the Lumia 950 XL is readily available, but the Lumia 950 will only ship by February 8th.
Back in December, Microsoft's US web store stopped offering the factory unlocked variants of the flagship Windows 10 phones. While some of the company's retail locations in the US have been since spotted
selling unlocked handsets
, the company pointed interested online customers to the AT&T version of the Lumia 950.
In essence, we could say that AT&T's US exclusivity over the Lumia 950, one that has received intense criticism from Windows Phone fans, has reached its end.
The unlocked Microsoft Lumia 950 is priced at $549, while the phablet-sized Lumia 950 XL will set you back $649. Those are peppered prices for devices with mediocre design and build quality, but for Windows Phone loyalists, these are the only true flagships currently available on the market.
Interestingly, this development coincides with rumors claiming that Microsoft is finally ready to launch Windows 10 Mobile to older Lumias. Hopefully, the OS will soon be in much better shape than it was back in September when the Microsoft Lumia 950 and 950 XL left us with mixed feelings.
The two handsets definitely have great crisp displays, the processing power to match it, as well as pretty good cameras but the OS certainly didn't feel like a finished product. For a complete analysis of the two handsets, check out the reviews below: