Microsoft may be about to purchase Nook Media
4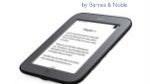 Microsoft has been tied to the Nook brand for a while now, because Microsoft was an investor that helped Nook to split from Barnes & Noble. Back in October, Microsoft put up $300 million, which gave the company a 16.8 stake in Nook. Now, it sounds like Microsoft may be looking to take over a large part of Nook buy purchasing Nook Media.
TechCrunch
is reporting that Microsoft may be offering $1 billion to purchase Nook Media, which is the digital goods division of Nook. Allegedly, there are leaked documents that detail Microsoft's plans to purchase the textbook and ebook part of Nook Media, and leave behind the hardware (tablets and e-readers). The documents go on to say that Nook plans to keep the e-reader hardware going, but change the tablet offerings by discontinuing the current Android tablets, and just offering content through the Nook app on "third-party partner" devices.
No word on if those partner devices would be running Windows or not, but Nook has been working hard on on attracting users to its Windows 8 app (Microsoft had added $180 million to its investment for this endeavor.) But, a deal like this makes quite a bit of sense, because Nook is a quality digital store that has struggled, and Microsoft needs to add books and magazines to its Windows Store/Xbox Stores in order to match the competition. Apple and Android both offer books and magazines, and this would help Microsoft catch up very quickly.
Recommended Stories