Microsoft cuts Windows 8.1 licensing fees 70%
29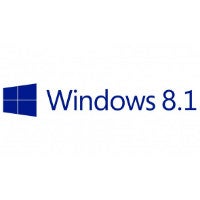 Microsoft is facing a fair bit of competition from all sides these days. It does still hold a strong majority of the PC market, but the PC market is shrinking as tablets and smartphones take over the casual usage space, and there is also competition from Google Chromebooks in the budget PC market. Now,
Bloomberg
is reporting that Microsoft is taking a bold step to be more competitive: cutting Windows 8.1 licensing fees by 70%.
The report says that the licensing fee drop will specifically target devices that will sell for less than $250. The fee had been $50 per unit for devices at that price point, but now it will cost manufacturers just $15.
Bloomberg
says that the price reduction was a response to Google Chromebooks, which have been doing extremely well in the sub-$300 market. But, we can't help wonder if Android tablets might not also be part of the equation.
Windows 8 Pro devices have been dropping in price in order to better compete with Android tablets. Some, like the Dell Venue 8 Pro have even gotten as low as $299. If the licensing fee will cost $35 less, manufacturers like Dell might be tempted to push for that $250 mark with those tablets. Suddenly, you would have a full Windows 8 device in direct competition with something like the Nexus 7. Of course, it doesn't really explain where Windows RT fits in, but Microsoft wants to generate sales any way it can at this point.