Microsoft looking into the WP7 3G data hogging issue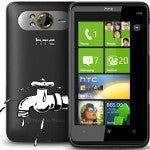 Some Windows Phone 7 users have been making the rounds in the last couple of days on various forums, claiming that their devices are leaking 3G traffic, even when they are connected over Wi-Fi. This may simply be the case of traffic prioritization not handled well, so the user remains hooked up to the carrier data network, even though Wi-Fi is in range. The "
phantom data
" issue can make you say adios to as much as
50MB
per day, without even using it for surfing.
Microsoft has told BBC: "
We are investigating this issue to determine the root cause and will update with information and guidance as it becomes available
" A lot of ink was written what app or feature could be stealthily using data in the background, if the rumors are true, and some seem to point out that WP7 devices are reporting usage statistics to Microsoft. That's something other smartphones do too, unless you opt out, but with way less data consumption.
Hopefully Microsoft will come out with a statement on the matter soon.
via
SlashGear