Microsoft lets Artist Bios feature become accessible outside the U.S.
6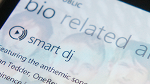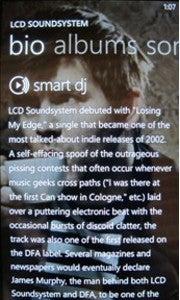 Artist Bios can now be seen outside the U.S.
Artist Bios, a feature on Windows Phone that has been blocked from those
outside the United States
, is now being made available to some users out of the country. The bios can be found in the Music and Video Hub and even if you don't have a Zune Pass, you should be able to call up the biographies. To view an Artist Bio, go to the Artist page in the Music >Artist category.
While the Bios are now available in some countries outside the U.S., like the U.K., not every location on the planet has had the wall taken down. Still, it is an attempt by Microsoft to make the Windows Phone user experience consistent around the world as we get
closer to the launch of Windows Phone 8
.
If you are still unable to access the feature, drop us a comment in the box below and let us know what country you live in. If Artist Bios won't work in your region, don't get too upset; eventually Microsoft will tear down all of the walls.
source:
WPCentral