Microsoft launches App Studio online tool for building simple Windows Phone apps
4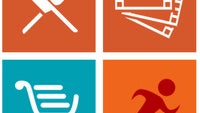 There was a time when developing software for any kind of machine was a task requiring lots of time and mad coding skills. Thankfully, these days are gone now and SDKs are relatively easy to get the hang of with a little patience. However, building an app, albeit just a basic one, can be even simpler, requiring no programming skills at all.
Microsoft just launched its A
pp Studio online tool for creating Windows Phone applications
with as little effort as possible. Basically, you just pick one of the several templates that are available, such as Restaurant Menu, Official Store, My Favorite Band, or Movie Review, among others. Then you upload your graphics, fill in the names of the categories you want to have, pick the theme color, and that's pretty much it. There's a live preview of the app being displayed as you make changes, which is really neat.
The downside to this is that you're only limited to a handful of simple tools, meaning that creating complex applications with App Studio is out of the question. Still, the source code can be exported for further modification using a proper software development kit. Head over to the Windows Store web page if you would like to give it a try.