Microsoft is crafting its own version of Chromecast
36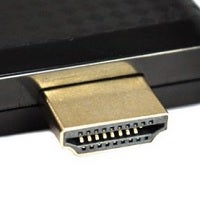 Google's Chromecast is arguably the best value in existence as far as media devices go. At $35, it is priced to be an easy purchase decision.
It may be centered on the Google experience, but it is super easy to set up. All that is needed is an available HDMI port on your TV, Wi-Fi, and either an Android smartphone, or Chromebook, or a computer running a Chrome browser to get things started.
The major media players like Netflix and Hulu were on board from the get go (obviously, YouTube was too), and Google has stated that Chromecast is a success. The content delivery of Chromecast has prompted the world's internet search engine to dig deeper, and later this year,
Android TV
will be available.
Microsoft tipped its toe into the entertainment scene from the opposite direction, with Xbox. The system has been a success despite hiccups, but it faced competition in a way that Chromecast did not. Sensing it can score success with a dongle-like apparatus, Microsoft is an as yet unnamed product of its own.
According to documents filed with the FCC, and Wi-Fi Alliance, Microsoft is working on a "Miracast Dongle" media adapter. It is a product of Microsoft Mobile Oy, indicating that this is a project that was being worked on in Finland before the Nokia acquisition. The model number is PYAHD-10 (or HD-10 based on the label), and for now, the diagrams and description of operation submitted to the FCC are being kept as confidential.
What do you think the HD-10 will be? What do you think it will be called?
via:
The Verge