Microsoft imposes limits on bulk app publishing
5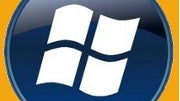 If you're a user of Windows Phone 7, or any smartphone OS, you've probably learned that the 'New' category isn't an effective means of finding the best apps. But recently, Windows Phone users have been plagued by so-called 'bulk app publishing', in which developers will release 50 or even 100 apps at once, effectively
flooding the 'New' category
.
And, in an impressive show of customer regard, Microsoft has imposed restrictions to alleviate the problem. Writing on the
Windows Phone Developer Blog
, Todd Brix admits that bulk publishing "degrades [the] customers' experience...pushing the other new apps out and reducing the diversity of the shopping experience."
So, effective immediately,
developers can only post 20 apps per day
. They can still submit them in greater numbers, but only 20 can be certified on any given day. Twenty might still sound like a lot, but it will decrease the likelihood of seeing 100 minor variations on a single app crowding the 'New' category of the
Marketplace
.
Of course, there's still the issue of spam apps. But we can't single out Microsoft for letting those slip through. That's a problem for another day.
source:
The Windows Phone Developer Blog
Recommended Stories