Microsoft has eliminated 90,000 apps from one country's Windows Store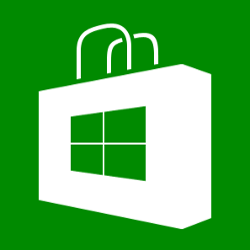 Earlier this year, Microsoft sent a warning to developers who have mobile apps published in the Windows Store. The developers were told by Microsoft that their apps could be removed if they weren't updated to be included in a new mandatory classification of Windows Store apps by age. Developers were asked to fill in a questionnaire based on the International Age Rating Coalition's age rating system.
According to a report published today, it would appear as though Microsoft has already started removing apps from the Windows Store. This report states that approximately 90,000 apps have been removed from one country's version of the Windows Store over the last three weeks.
On September 26th, the number of apps inside the Italian Windows Store was 329,507. On the 19th of October, the number was down to 239,216 for a decline of 90,291. That works out to a drop of 27.4% in the number of apps available from the store. And these figures don't take into account apps that were removed from the Windows Store in other markets.
While the app gap with iOS and Android might lead you to think that losing a large number of apps is not very beneficial to those loyal to the platform, the truth is that most of these apps were being ignored by their developers anyway, and we would imagine that they won't be missed.
source:
WindowsBlogItalia
(
translated
) via
MSPoweruser