Microsoft getting sued over location tracking features in Windows Phone
8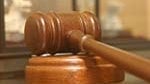 Earlier this year, Apple got involved in a noisy location tracking scandal that caused unrest among the crowds of iPhone and iPad users. Fortunately for the company, the dust settled rather quickly, and the
financial damage that Cupertino took
was of negligible proportions.
Now, however, another industry giant is being accused of violating users' privacy. According to the accusations,
Microsoft is collecting users' location data through its Windows Phone platform
without making the user aware of that in advance. Allegedly, GPS coordinates are being logged onto Windows Phone devices while the camera is turned on even when the feature has been switched off by the user. Microsoft has declined to comment after the case was filed, yet an official statement is expected to be made soon.
Unfortunately, it is unclear what evidence will be used against Microsoft during the case and how exactly it was obtained. Still, even if the accusations turn out to be valid, we doubt that the company will be hit too hard. After all, Apple got away with fines totaling only several thousand dollars after the location tracking scandal that it got involved in was over.