Microsoft forecasts significant portion of Fortune 500 and millions of users to adopt Windows Phone 8.1 in the next few months
24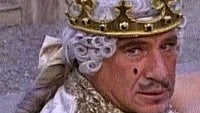 One area where Windows Phone has been effective at gaining market share, and mind share, is in business. At the expense of BlackBerry, Microsoft has been able to leverage its other enterprise products and according to Senior Director Stella Chernyak, hundreds of business customers are participating in the Windows Phone 8.1 enterprise adoption program.
Some folks might think of that and say, "Well of course, Microsoft products are so deeply entrenched in business that it was just a matter of time for Microsoft's mobile shoe to drop."
Ms. Chernyak says that is not the whole reason, noting that in modern business, it takes a great consumer device. More and more companies are becoming "BYOD" (bring your own device) environments anyway.
"A great enterprise phone starts by being a great phone for everyone. To achieve this with Windows Phone 8.1 we did a lot of things to improve the user interface and make it more customizable. We also added our Cortana voice assistant. These additions mean companies will see more Windows Phone 8.1 devices coming in as employees' personal devices."
The development of "Universal Applications" is another strong driver. Now, 90% of APIs are uniform across Windows and that means more exposure for developers. Ms. Chernyak expects that based on the participation thus far,
millions of employees
of these Fortune 500 companies will be adopting Windows Phone 8.1 over
"the next few months."
That is a tall order, and a heck of a forecast. If that does turn out to be accurate, the industry reports are going to be very interesting to read in the coming quarters. Given the prevalence of Windows in the workplace, Windows Phone may reaffirm Microsoft as the king for the worker, and the king over the consumer.
sources:
V3.co.uk
via
WMPoweruser