Microsoft follows Google's lead seeking permission to disclose FISA data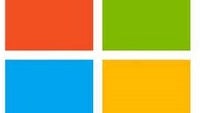 Last week,
Google filed a motion with the Foreign Intelligence Surveillance Court
(FISC) seeking permission to disclose general data-sets that it argues are not classified in nature and whose disclosure would not jeopardize "the secrecy of any particular…directive that Microsoft might have received."
As everyone should well know by now, the secret court can issue warrants for data about user accounts and those warrants have gag orders attached to them, preventing the receiving company from even acknowledging the existence of the order to begin with.
Google, Microsoft and others have already been allowed to reveal the existence of National Security Letters (NSLs) they may receive from the FBI under other circumstances, but those do not breach the threshold of private information that might be protected by the 4th Amendment. However, both companies feel that 1st Amendment rights are not being honored
Microsoft used the same line of thinking as Google in its request to the FISC, that the erroneous media reports and the secret nature of the FISA warrants prevented the company from defending itself in the public forum, thus violating its rights. The restriction to disclose such information "would constitute a content-based restriction on speech that fails to satisfy strict scrutiny, in violation of the First Amendment," according to the brief filed by Microsoft.
"The First Amendment does not permit the government to bar Microsoft from speaking about an issue of great importance to its customers, shareholders, and the public while, simultaneously, senior government officials are speaking publicly about the very same subject."
source:
PCMag.com