Microsoft detail Windows Phone 8 Marketplace, more countries + in-app purchases
10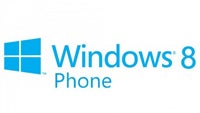 Microsoft has announced on its blog some additions to the Windows Phone 8 Marketplace that we have to look forward too. In a nutshell, it will be available in more counties, give developers more ways to make money, and it will be a next generation platform.

First off, the Windows Phone 8 Marketplace will be available in at least 180 counties at launch. Developers in those countries will also be able to submit apps to those markets via App Hub. Too put that in perspective, there are only 63 markets served today and only 38 with App Hub. Microsoft has also released the entire list of markets that will be getting access to the Windows Phone 8 Marketplace and App Hub.
Next, Microsoft announced that Windows Phone 8 would support in-app purchases, which is definitely a huge incentive to developers. The App Hub will also allow give developers the ability to specify specific content, set prices, and chose which countries to make it available in, as well as generate detailed sales reports. Windows Phone 8 will also have a new Company Hub that will be home to custom enterprise apps. The Company Hub will be geared toward developers who specialize in business apps and IT departments that need control over deployment, management, and removal of those apps.
Finally, Microsoft points out that the Marketplace and App Hub have been built from the ground up. Microsoft promises faster publishing and certification times and says that it will now be able to filter apps based on screen resolution and other key characteristics.
Sounds like a lot of good things are coming down the pipe to entice developers to publish for Windows Phone. Microsoft wrapped up the blog post by saying there will be some more important Windows Phone 8 news in the next few weeks.