Microsoft changes resolution requirement, allowing for smaller Windows 8 devices
16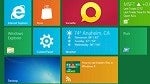 If you have been tempted by the nifty touch experience of Windows 8 tablets, but wished for some smaller sized hardware, you may have something to look forward to.
Windows 8 devices have had a minimum resolution requirement of 1366x768, which is what you would find on a Surface RT tablet. OEMs would not be allowed to affix the Windows 8 logo to their products if they went below that resolution standard.
Microsoft has changed that requirement, and it is a significant change. The minimum resolution requirement is now 1024x768, shared by the iPad mini and still in the ballpark with the Kindle Fire HD and Google Nexus 7. Microsoft is relaxing the requirement because "partners exploring designs for certain markets could find greater design flexibility helpful."
That pretty much means smaller display options, and more compact hardware as a result. The Kindle Fire HD and Google Nexus 7 are great sub-$200 tablets and they represent a segment that Windows 8 would be very late in joining the party should smaller Windows tablets come to market, but could certainly be a contender, especially while running the full Windows 8 operating system.
There is a significant trade-off though (there always is), manufacturers that adopt this lower resolution for their tablets must disable snap. Snap is the feature that allows to Windows Store applications to be viewed side-by-side. Moreover, OEMs that want Microsoft's blessing must provide "conspicuous disclaimers" to customers.
The issue for Microsoft is loss of the positive experience provided by snap as a result of the lower resolution. So while the lower resolution will be permitted, the lower standard is below the "threshold for snap."
Does this mean we can expect to see a flood of smaller Windows 8 tablets? We would not say a "flood," but the touch experience provided by Windows 8 will fit quite nicely in a smaller package and we would be interested in seeing what a mini-Surface might offer.
sources:
ZDNet
via
Microsoft News