Microsoft brings 300 interactive TouchyBooks for children in Windows Phone
3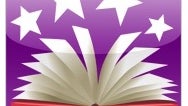 We've seen companies and platforms stumble for just one single reason, and it's the same exact reason that can pave a phone maker's way to success. The answer to this modern-day riddle is
apps
, and Microsoft has guessed it from the first time with its Windows Phone platform by pouring huge amounts in sponsoring app developers. It's an ongoing process and the company knows it's facing tough and more experienced competitors with iOS and Android, but this one step might make any parent think about getting a Windows Phone device.
Redmond has managed to bring
150 interactive books
adapted for children aged 2 to 7 in a single app
, courtesy of developers from TouchyBooks. But that doesn't means just simple scans - it's a complete touch-enabled experience allowing you to submerge yourself along with your kid in fairy tales. For that you have plenty of colors, illustrations, hot spots to tap on, sound effects and background music, but you can also interact by "multi-animation touch" which brings new effects. The application is already available for the iPhone and iPad with similar functionality.
An additional
150 titles
will be added to the list, with 20 new titles arriving to the bookstore everyday. Each of those costs between
$.99 and $3.99
and with 300 interactive ebooks your kid will definitely stay entertained. The app and the first 150 books should be available on the Windows Marketplace now, but we couldn't yet find them. Try looking for Touchybooks in Redmond's application store and don't hesitate to share your experience in the comments below.
Recommended Stories