Microsoft and (the other) Motorola agree on patent deal
10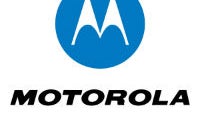 One of the more confusing aspects of Google purchasing Motorola Mobility is that it ended up creating two separate companies that both use the name Motorola, but really don't have anything to do with one another. There is the (currently) Google-owned Motorola (Mobility) that makes consumer devices, and the still independent Motorola (Solutions) which is more enterprise-facing.
Because of this, it can get a bit confusing when you see a headline like "Microsoft, Motorola make deal on patents"; because, while the headline does concern Android devices, those devices are not the Moto X, G, or DROIDs that you would expect. Rather, Microsoft and Motorola Solutions have made a deal on patent licensing which covers the Android and Chrome OS devices made for the enterprise market.
The terms of the deal haven't been released, but Microsoft has similar licensing deals with other Android manufacturers like Samsung, ZTE, HTC, and LG which are said to cost up to around $5 per device. For its part, Motorola solutions also has patent licensing deals with companies like HTC, Samsung, and Nokia.