Microsoft and Sony to fall off a list of the world's top 12 global smartphone producers
16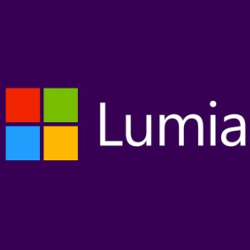 A list of the world's top 12 smartphone manufacturers is going to lose Microsoft and Sony this year, according to IC Insights. For the first quarter, Microsoft's sales dropped to 2.3 million units while Sony rang up sales of 3.4 million units in the period. If Microsoft continues selling Lumia handsets at this rate, it will have under 15 million in sales for 2016.
IC Insights sees very little middle ground in smartphone sales this year. The analytics firm expects seven of the top 12 companies to grow their smartphone sales by 6% or less in 2016. The other five will report growth in intelligent handset sales of 29% or higher.
Samsung was the largest seller of smartphones globally in the first three months of 2016 with 81.5 million units sold from January through March. Apple was next with 51.6 million iPhone units rung up during the same time period. IC Insights expects both manufacturers to report slightly lower year-over-year smartphone sales in 2016.
Out of the top 12 smartphone vendors as measured by IC Insights, 8 of them are based in China. Those firms include Huawei (3rd), Oppo (4th) and Xiaomi (5th). The other Chinese manufacturers are Vivo, ZTE, Lenovo, TCL and Meizu.
source:
Digitimes