Microsoft Surface will face a tough battle against the iPad, comic suggests
42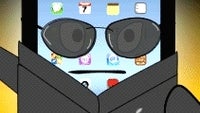 So, the not-so-mysterious-anymore
Microsoft Surface tablet is now official
. Available in both Intel and ARM flavors, this Windows 8 slate is what the tech giant will use in effort to grab a bite of that lucrative tablet market.
And as it usually happens after such a major product announcement, some people are going to drool over its specs sheet or start projecting how successful (or not) the device will be on the market, while others are simply going to stand aside and make fun of it.
This bit of news is all about the latter scenario. We just came across this comic that does not deviate much from reality (sans the anthropomorphised tablets, of course), yet still manages to be quite amusing.
Many companies tried to dethrone the iPad with alternatives of their own, yet to little success. Or has the time come for agent Smith to finally emerge victorious?
Let us know what you think by dropping a comment below. Does the Microsoft Surface stand a chance against the iPad, or will Apple's tablet remain the most popular around?