Microsoft Surface mini could get a second chance?
12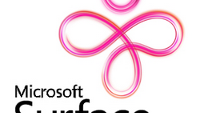 The
Microsoft Surface mini's exclusion
from the recent
Microsoft Surface Pro 3
unveiling, was apparently a last minute decision. But that doesn't mean that the slate won't have another shot at being unveiled in the near future. Or does it? According to published reports, 15,000 to 20,000 units were already produced and are taking up space in one of Microsoft's warehouses.
According to those in the know, one reason that the unveiling was canceled had to do with a decision made by Microsoft management to wait for the touch version of Office to be available, before lauching the product. If that is the case, you can expect the tablet to be given another unveiling date. Another speculation is that
Microsoft felt that the tablet would not sell as well as the competition's mini tablet
, so it nixed the plans. By giving up on the Surface mini, it could be that Microsoft is giving up on the consumer tablet sector. In that case, don't expect to see the device except when the already produced units are sold on eBay.
So which is the real reason for the Surface mini's non-appearance on Wednesday. Is it because Microsoft is waiting for the touch version of the Office Suite to appear, or is it because Redmond has started waving the white flag in consumer slabs. Time will tell.
source:
Neowin
via
BGR