Microsoft Surface Pro 2 teardown shows Macbook Air like innards, but tablet almost impossible to open and repair
16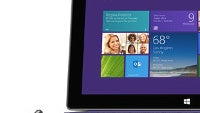 The Microsoft Surface 2 Pro is an interesting device - it is a tablet but it runs on an Intel Core series chip, it basically has the same chip that the Macbook Air features (it features the Core i5 4200U chip), so it's extremely powerful. With so much power on board however Microsoft touts this as more than a regular tablet - it says the Surface Pro 2 can replace your laptop on the go. It's silent and it's easily portable, but does it have the longevity and repairability of a notebook?
iFixit now tears down the Surface Pro 2 to get a peek at its innards and conclude just how easy it is to repair the tablet and change its battery.
The results are surprising. The Surface Pro 2 scores the lowest we have ever seen a device rank - 1 out of 10. That means it's almost impossible to repair and upgrage.
There are a few reasons for this. While its battery isn't soldered to the mainboard, but it's still very hard to remove and replace it. Just opening the device is extremely hard - Microsoft is not using extensive amounts of glue like others (cough, Apple), but having a whopping 90 screws holding the Surface Pro 2 together does not make it any easier.
The fused glass panel and LCD are a common misstep that makes repairs most costly as your front breaks you have to replace them both. Finally, the long and tedious process of opening the tablet hides huge risks that you tear one of four ribbon cables connecting the display.
The Surface Pro 2 is thus not a device you can easily repair. If you happen to get one, make sure to handle it with great care.
source:
iFixit