Microsoft Outlook major update brings important new features, improvements
6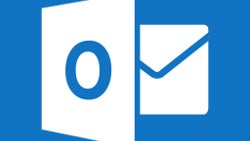 The
iOS version of Outlook
has just been update with a number of important new features and improvements, which are meant to streamline the app's integration with Apple's mobile operating system.
Among the many improvements included in the update, there are some made for the display of emails with a very small font, which is suppose to make them more easily readable.
Lots of search improvements have been made too, so users can now make searches based on conversation instead of individual results. Thanks to the new enhancements to the search system, there will be less results per query, but much higher accuracy.
Furthermore, Microsoft confirmed it has added
Passbook files support
, which enables the availability of into from boarding passed directly on the inbox.
Last but not least, the newest update allows users to create and edit recurring events directly from the
Calendar
. Keep in mind though that an Office 365 subscription is required for this feature to work.
At least one of the new improvements included in this update is available on Android devices since December: the ability to create and edit recurring event directly from the Calendar.